CATEGORY : COMPOSITE ROOF AND WALL PANELS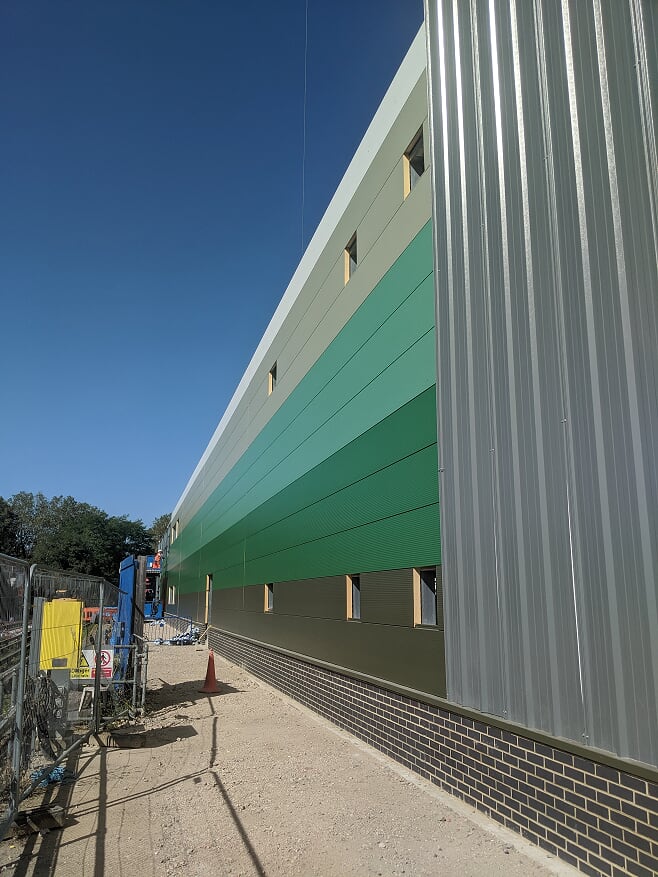 Factory-made composite panels are manufactured by permanently bonding together metal facings, with a foam injected or Rockwool core that completely fills the cavity, eliminating cold bridges and providing thermal insulation along with strength and stiffness.
Manufacturing
Panels are manufactured in trapezoidal profiles for roof applications, and in many more profiles for wall applications including completely flat, sinusoidal and micro-rib profiles.
Steel and aluminium sheets are available in a full range of coil-coated paint colours and finishes. Various thickness are supplied depending on load/span and U-value requirements.
Availability
Horizontal or vertically arranged wall panels have interlocking joints and the foam-filled product is generally available in three widths, 600mm, 900mm and 1000mm modules. Rockfibre panels may deviate from standard widths.
Both rockfibre and foam-filled panel systems can be self-supporting between primary steel columns, achieving spans of up to 12m.
Flat panelled bi-modular gasket systems are also available.
If you want to know more details about our services or want to speak to us regarding a potential future project, please get in touch.