Bournemouth University Gateway Building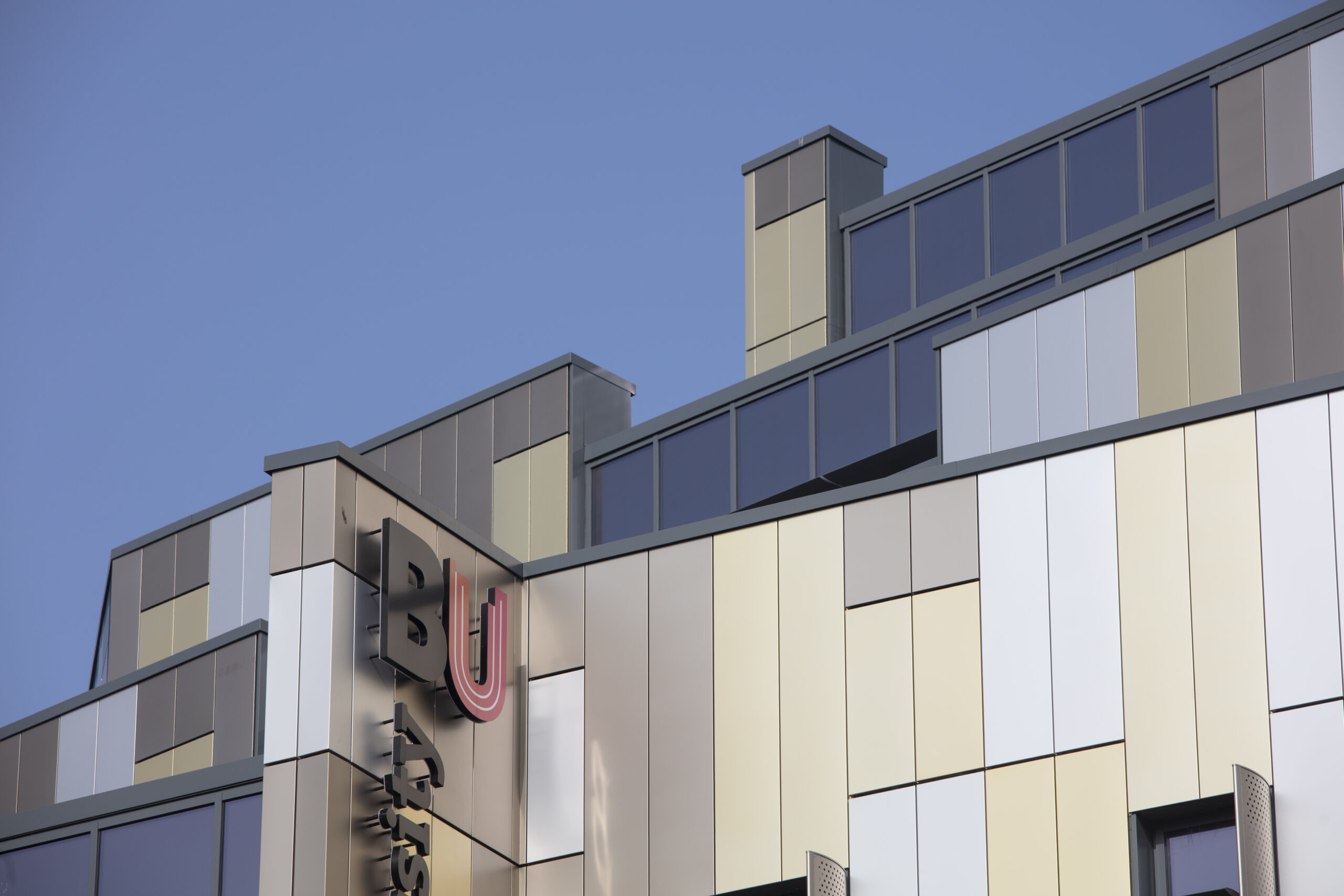 The gateway to Bournemouth
This prestigious building will have a big part to play in the future development of Bournemouth University.
The building is set to open in the summer of 2020 and TAC Projects Limited are working hard on their part to help Kier Construction deliver it.
TAC Projects are responsible for the external rainscreen system. This includes all secondary steelwork, insulation, fire-stopping, helping hand support system and the multicoloured anodised aluminium facade.
The Design Process
During the design process, TAC Projects worked closely with the architect to ensure the Sotech Rainscreen panels were installed in such a pattern that appeared even and seamless.
In April, TAC Projects were awarded Subcontractor of the Month in recognition of our performance in regards to health and safety. We have now finished all of the secondary steelwork, most of the fire-stopping and insulation, along with the installation of helping hand brackets.
Current Progress
We are currently installing the impressive rainscreen panelling to the face of the building as shown in the project photos above.
This exciting development will bring together research, education and practice in both the health care industry and social care services and TAC Projects are proud to be a part of it.
If you want to know more details about this project or want to speak to us regarding a potential future project, please get in touch.