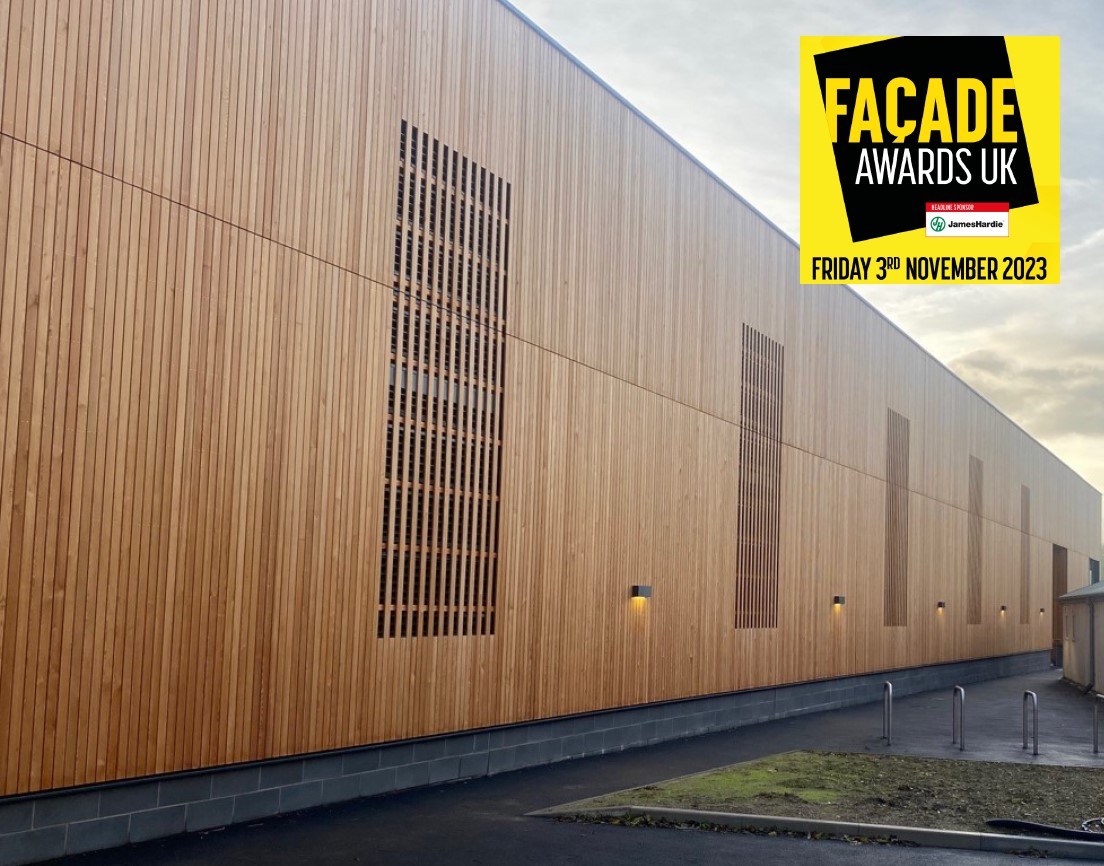 We are very pleased to announce that we have been shortlisted in the Facade Awards as finalist for 'Best use of Timber'
Behind the fire retardant timber is a modern foam core cladding system to provide high levels of insulation. 
The high quality fixing of this timber system has also contributed to making this project a finalist at the awards.
If you want to know more details about this project or want to speak to us regarding a potential future project, please get in touch.